The restrictions due to the COVID-19 virus have made it difficult to plan events. We feel that it is important to come together and plan to organize events as soon as we legally can. Our upcoming events may look a little different to what you are used to.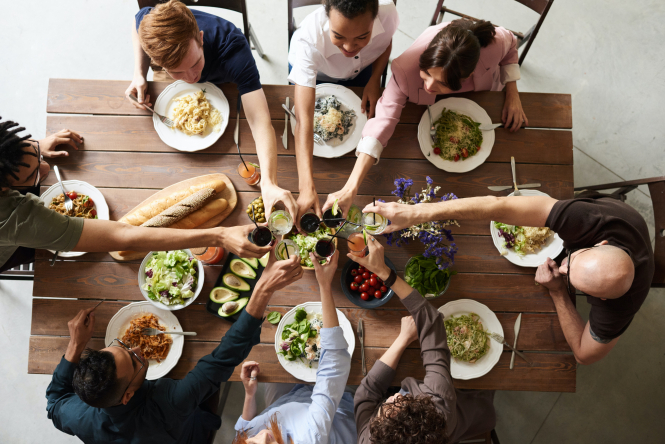 How will this work?
These meals are similar to a dine-and-dash, except you will only be going to one place.
You will be asked to sign up as either a host, a guest or as willing to do both. When you sign up you will be asked information such as where you live and how far you are willing to travel. You may sign up alone or with a group of up to 4 people (please have only 1 person register per group). Groups will be between 10-20 people in size.
When?*
The date will be set when the lockdown restrictions are lessoned.
What will you be doing?
Hosts will be required to prepare a meal. It will be entirely the decision of the host what the group will be doing. Since guests will not know anything about the place they are going to besides the address, they should come prepared for anything
*Keep an eye on our Facebook and Instagram pages as well as your church bulletin for more announcements.